About those oils...
Have you ever stood in front of the shelf in your local supermarket and wondered what to use all those oils for? I have. Often. So I've dug out an old issue of Women's Health, and made a copy of the page below, which explains what you should use each one for, and what its health benefits are. Handy… Posted by Narina Exelby, senior features editor. Follow her on...
What's in the box?
                            Ever been so harassed by an overly-efficient (or barely civil) beauty assistant you impulse buy? In the overly-lit store, the foundation seems to match… And if you buy an extra concealer, you get a free eyeshadow. You don't really need either, but the little bag it comes in might be useful for gym. Besides, your lunch's almost up and you have to get back...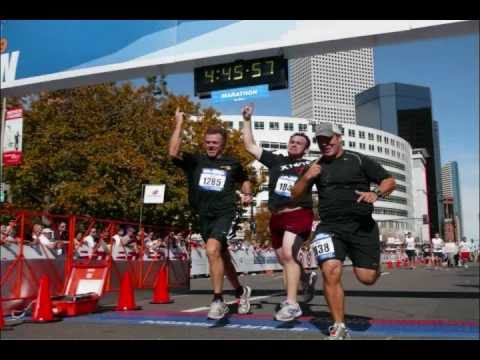 Four moves for gorgeous legs
I know you don't want to think about winter just yet but, when that first cold snap hits, you'll be glad you did. Here's a simple workout that'll get your legs into gorgeous shape – and looking incredible when you wear wooly stockings and a teensy mini.  Posted by Narina Exelby, senior features editor. Follow her on Twitter @NarinaExelby
My Ballet Body
        At the ripe age of 26, I am pursuing an unrequited childhood dream and have taken up ballet classes. To put it in perspective, the class I have found in Cape Town has a beginner's class for adults… And then they have an "absolute beginners class" for special cases like me. In gym clothes and socks, I first-positioned, plied and demi-plied  for the first time – ever!...
At Adventure Bootcamp...
Do this to boost fat burning during exercise… If you want to achieve maximum fat burning results push your heart rate up to maximum capacity at the end of a workout. Our trainer Lea at Adventure Bootcamp said new studies show that it is better to push yourself to your limit at the end of a training session instead of doing it at intervals throughout. In the past people believed that interval...
Here's to new beginnings!
Did you start something new this year? A new job? A new diet or a new workout programme? Maybe you have a new baby or puppy at home? I started something new: this job. I'm the new Digital Editor for Women's Health. This is my first job in magazines. I used to be the editor for Channel24.co.za, SA's biggest entertainment website. While I studied journalism, it was always my dream to one day...
Boot Camp: the conclusion
        It is with great sadness that I close the 8-week Boot Camp chapter, and say goodbye to Sergeant Shredder ("Nice and hard work!") and Deputy ("Just 5 more seconds!"), Sita. As if in solidarity, the heavens unceremoniously opened and wept on Wednesday, the penultimate morning class and the final one outdoors on the school fields. Let me tell you, I was not a happy...
It's Not Over Yet…
Last week marked the final days of the Sports Science Healthy Weight Programme. And although I'm sad that it's over, I'm excited about my future training. I'm still enjoying the short runs I've been doing, and am planning on doing Cape Town's Sundowner 10km run towards the end of December. It definitely helps when you have a beautiful city to run in! Although my results for the last eight weeks...
We need a medic!
      The last three weeks have passed in a blur. As the year speeds to a close, and my life is consumed by deadlines and year-end functions and planning meetings and the pressure of "wrapping things up" before 2012 arrives and general festive mayhem, I did something extraordinary. That's right! Instead of sacrificing my exercise regime – which is normally the first thing to go when I'm busy – I...
Women Do It For Breast Cancer Awareness!
  October was Breast Cancer month and because Adventure Boot Camp (ABC) focuses on women and health they decided to get together to try raise enough money to open 10 mobile clinics, which would travel to disadvantaged communities and provide free mammograms, pap smears and other important tests. Their aim was to raise R40 000 to do all the above and each camp was requested to have "drop in...
Two Oceans Newbie
I've signed up for the 2012 Two Oceans half marathon! Yes, me, the woman who has never run further than five kays. Call it peer pressure or a moment of insanity, but I'm excited (and a little more than nervous). My friend had originally mentioned doing it, more as a joke than anything else. But then Murray asked me whether I'd like to do it, and when I laughed, he said there is still enough time...
Time To Back The Sisterhood
The Sisterhood is a team of well-connected women from a variety of professions and sporting backgrounds who enter sporting events around the world to raise money for worthy charities. Together they have paddled down the Amazon, dragon boated in the Venice Vogalonga, cycled the Argus, run marathons, paddled The Thames Great River race, swam the Bosphorus, adventure raced coast to coast in Costa...
The H-word
I don't hate anyone. But at times, my dislike for Murray, our trainer, borders on the h-word. Only for an hour, mind you, but that hour is often so torturous that you can't imagine it ending. In fact, when I ask Murray whether I've told him how I feel about him lately, he answers, "I'll read about your hate on the blog". He then proceeds to work me harder. Great. I went back to gym last week,...
"Well done it!"
                      "Fast feet, fast feet!"; "10 more seconds" and "Well done it!" are just a few of the motivational statements uttered from the early-morning class's Sergeant Shredder! And motivate us she does – Lezandre's sessions are varied, challenging, well-paced and well-planned. Despite one injury and a range of skill levels, we all end the class flushed and smiling and much more lively...
Get (Back) Into The Groove
After more than 10 days of being sick and missing out on three healthy weight sessions besides all the other workouts, I made it back to gym this week. And although I thought I wouldn't be able to make it through the session, I was surprisingly energetic, and got back into it quite quickly. The reason? Muscle memory - Sarah, the dietician, told me that it takes 14 days for your muscles to...
I'm a believer
        I am still a bit in awe that I actually woke up at 5.30 (it's the second week, humour me!) on a cold, grey Monday morning, found the boot camp location that had eluded me the week before, and was functioning enough to put my shoes on the right foot, and reverse my car, let alone run sprints or perform triceps dips. We performed total-body exercises in circuits, from lunges to bicep curls...
Itching To Exercise
We're three weeks into the intermediate programme, and I've managed a whole four sessions. And even though I have gymmed alone in between, it doesn't make it much better. Last week, I was off from Wednesday as I was still ill. The cold had gone to my throat and chest, which, as Murray says, can put strain on your heart if you're exercising. So I decided to lay low in bed and I'm finally starting...
Early Mornings Missions
      Let me state for the record: I am not a morning person. I set alarms for alarms, hit snooze for so long that I incorporate the sound into my dreams, and am generally still asleep for the first 5 minutes of my shower. So, it was with some reluctance that I chose the early morning time slot for Boot Camp. No margin of error, no time for snoozing – for the next 8-weeks, Monday, Wednesday and...
Let's Get Physical
Jane Fonda was onto something when she donned her lycra leotards, put on those legwarmers and changed the way people exercised in the '80s. If you long for those days or wonder what it was like getting physical the traditional aerobics way, Virgin Active has a class for you. They've just launched their new Retro Aerobics group training class. The class is a great all rounder with...
Nutren Activ Adventure Boot Camp Challenge Winner!
  After a gruelling 14 weeks of attending Adventure Boot Camp, five days a week, for three consecutive camps totalling exactly 60 days, 26 year old Tanya Ellis from Durbanville has won the Nutren Activ Adventure Boot Camp Challenge 2011. With the help of Nutren Activ, a dietician, a life coach and numerous sponsors, she was able to make the biggest holistic lifestyle change that helped her lose...
Down A (Belt) Notch
Much to my disappointment (if you can believe it), I was only able to exercise twice last week as I fell ill. Monday's session was far more enjoyable than the week before. I thought that Murray was taking it easy on us; until I woke up the next day and could barely walk – we did so many leg and glute exercises (which feel fine when you're doing it as you're lying down), but they certainly caught...
In Search of my Bikini Body
                                       I will be the first to raise my hand and give a "hell yeah" for how tough winter's been on my fitness regime. While I understand that, when I dejectedly left work in the winter darkness, I could have dutifully swiped my card in a well-lit, Rihanna-playing gym (and I'm sure I would have felt better for it afterwards), the wind and rain blew me home… where I...
Wear Jewellery Like A Goddess
Shelley Robertson, founder and jewellery designer at the Shelley & Harry Collection, shares her top five tips on wearing, choosing and owning the jewellery you wear – for any occasion. Shelley recently celebrated the company's first birthday by launching the Goddess range – bold, daring and sultry gold pieces inspired from the ancient Etruscan jewellery items, which date back to over...
What have I gotten myself into?
That's what was running through my head last week, as I began the SSISA Healthy Weight Intermediate Programme. Instead of exercising with a biokineticist three times a week, I'm now working out twice a week with a new bio, Murray, and at least twice more in my own time. Which sounds fine, but when you're not being held accountable, and expected to show up on time, it gets easier to talk yourself...
Introducing The Circumferential Award Winner
That's right, I won the award for the most centimetres lost in the group! How many is that, you ask? Twenty-six, from all over my body. In more detail: Chest: 3.5cm Waist: 11.7 Hip: 6 Thigh: 3 Bicep: 1.8 The most interesting part? I only lost 1.25kg. It goes to show that losing "weight" is more about centimetres than kilograms lost, because muscle takes up less space, but weighs the same as...
The Holy Grail Of Trail
  by Thamar Houliston, Photographs Jacques Marais Trail running is more than just a sport – it's about enjoying creation in its purest form. And so a trail runner couldn't dream of running anywhere more spectacular than on the Otter Trail in Nature's Valley. The route runs for 42 kilometres along the coast and is some the most diverse terrain you'll cover in one day – from boulder hopping on...
Show Your Support!
Bra-celet: A bracelet that's hot, on trends and supports the fight against breast cancer! Maidenform lingerie in association with Women's Health is raising funds to reach previously disadvantaged communities with breast cancer screening and detection. The Bra-celet, which emulates a bra strap is a symbol of solidarity and support for breast cancer patients throughout South Africa. All...
I've lost a jeans size!
I was so excited that I've gone down from a size 14 (sometimes 16) to a 12 (with a teeny squeeze) that I stood in a queue for 45 minutes to buy them – that's dedication! Monday's class was in the gym, and we did the super-circuit. After each weight machine, we did cardio and ab exercises, then moved back to the machines. We were all completely exhausted at the end of the session – we've never...
Watch
The (other) Horn of Africa Every few days I thank the inventors of make-up for developing waterproof mascara. Usually it's because I'm able to get through a hot yoga class and back to my desk without black smudges streaking down my cheeks – but today, it was because of my Twitter stream. You see it's World Rhino Day, and Twitter was packed with links to videos of rhinos whose horns had been hacked...
Still Alive – Barely
I thought I was going to lose my legs last week. At one stage, I was shocked that I could even stand. That was Thursday's class – lunges, squats, calf raises – with dumbbells in hand. It doesn't sound bad. But that just means you haven't experienced it before. Wednesday's class was the most enjoyable so far. It was bring-a-friend-to-class day, and we had a taster of the SSISA bootcamp programme....
Don't Miss The Banff Film Fest
Cape Union Mart, is proud to announce the launch date for the local leg of the international mountain culture film festival, Banff Mountain Film World Tour 2011. The Banff Mountain Film World Tour will showcase the efforts and talents of the finest mountain filmmakers and kicks off in South Africa on 28 October 2011. Every year the Banff centre in Canada receives hundreds of entries from extreme...
Three Weeks To Go
Last week's Sports Science Healthy Weight Programme sessions were lots of fun. Monday saw us graduating from the blue floor to the actually gym, hooray! Russell showed us how to work each machine, as well as the lower- and upper-body weights. It was a very relaxed session, which Russell made up for on Wednesday! Wednesday was the instructor's choice session, and Russell opted for boxing. My first...
Tweet And Make A Difference!
Earlier this month, Levi's  introduced the 'Go Forth' social media challenge – a digital engagement programme celebrating modern day pioneers from around the globe.  This week the brand introduces its second 'Go Forth' social media challenge in support of South African based Thanda.org and its inspiring young leader, Angela Larkan. Aids is one of the most devastating...
Half Way There
Four weeks down! I'm starting to get a bit nervous, because as much as I want to keep going with my exercise and eating plan, I know that without someone sitting on my shoulder motivating me, I won't do it. That's what the next four weeks is about - ensuring that my mindset is changed (as well as my lifestyle) and that I won't slip back into my old ways of scoffing my face...
Happy Spring!
I joined Speedo and Heart FM this morning (1 September) at their Spring Dip charity event! Yes at 8:10am a big group of people dipped their bods in the freezing cold Atlantic Ocean to raise funds for a charity which teaches underprivileged kids how to swim and prevent drowning. There were quite a few interesting cozzi's (and bodies) on display. Loads of fun! My toes are still numb…...
Test New Products!
Hometesterclub.com helps consumers make better-informed purchasing decisions. The site is a forum for unbiased online product advice from a community of fellow shoppers, who continually test, review and rate the new products. Members (over 8000 in South Africa so far) can also chat with each other via forums, blogs, tweets, text, email and even video conferencing on the club's site page....
Three Weeks In – And I Feel Great!
Last week was the third week of the healthy weight programme. And although each week is getting tougher, I know I can handle it. I only made it to two classes, but they were hard! Wednesday saw us doing a themed class – toning. We alternated between walking with dumbbells, sit-ups while squeezing a ball between our knees, and more torturous activities. By the end of the session, I thought my arms...
More than skin deep
You see the kid with buck-teeth, the one on the left? That's me, about 20 years ago, choreographing water ballet. You can chuckle all you want at my pre-braces style – because I bet 20 bucks that in an album somewhere, there's a similar photo of you, wearing dodgy clothes and playing in the sunshine. That was just how we spent our childhood summers, wasn't it? Well, three days ago I was diagnosed...
Watch
Concerned about the environment? Watch this awe-inspiring video and then help save Mapungubwe - a World Heritage Site - from being destroyed by an Australian mining company. Visit www.savemapungubwe.org.za for more information
A Step Closer To A Healthy Weight
Last week was really difficult for me. After my 1.6km run the previous week, my shins were really sore – and they kept getting worse. So much so that during my second session last week, I could barely walk. Russell said that I may have shin splints, and that I must refrain from running or walking – basically any impact activity. This was a huge blow, as I'd been getting into my running. I iced my...
Help Make A Dream Come True!
  For many women the matric dance is a pretty big thing. We all remember it – whether good or bad. But for some who can't afford to buy a dress to wear, it's a stressful and sad occasion, which is why Bride&co have come to the rescue with the launch of The Cinderella's Wardrobe initiative. The concept is to have a Cinderella's Wardrobe rail in the factory outlet, where Bride&co will...
One Week Closer To A Healthy Weight
I'm sore. My legs are the worst, but my abs are a close second. Last week was the first week of Sports Science's healthy weight programme. I arrived on Monday feeling apprehensive, but we were introduced to the programme slowly – almost too slowly for me. I was gymming on and off before starting the programme, so doing a brisk walk around the hall didn't make me break a sweat. The 530 slot is...
I'll Make Excellent Happen
I can imagine being barefoot on the grass and will always take off my shoes at the beach, even go for an occasional barefoot run on the beach. A trail run in the mountain gets my blood pumping and I feel happy and healthy after a session on Table Mountain. But I would never run without some sort of shoe for protection. When you read the September issue of Women's Health (out on 25 August), you'll...
Eight Weeks To A Healthy Weight
By Kirsty Carpenter Today is the first day of the rest of my life. Hopefully. I'm starting the Sports Science Institute's Healthy Weight Programme. I'll be completely honest: I'm nervous. Very nervous. I try to be healthy. I have great intentions, which often fall flat. But this time, I can't make excuses not to go to gym. The eight-week programme entails...
Yoga Helping To Bring A Family A Home
This August the Cape Town child care NGO Home from Home and the Yogaway Yoga and Pilates Studio in Newlands are teaming up to raise funds for a new foster family with six children in Westlake in the southern Peninsula. And you too can be part of this initiative. To raise the necessary funds to enable Home from Home to care for this family, Pippa Shaper, Development Director of Home from Home,...
Cheers to Friday
What are you up to after work today? A glass of wine, perhaps, to welcome in the weekend? Come 4pm, the Women's Health team will be celebrating with a few drinks. Well, "celebrating" – we're having farewell drinks for Dave, who kind of built the Women's Health website, and at the same time we'll be raising money for Percy, who runs our office kitchens. Percy was in a car accident on 3 June, and...
Knysna Half Marathon And End Of The Big5
Bundled in the start shoot at the Knysna Forest Half Marathon with 7000 other people - freezing my knickers off - I feel like a changed person. This week I've relearned that nothing is impossible if you have the will and determination to make it happen. I know this but yet I still let fear stand in my way most of the time. Getting back on a bike and on the trail has made me feel alive again –...
Mud Bath: The DueSouth Xterra
I'd done almost 13 hours of hard exercise in the last four days and my body was shattered. I booked in at Pezula Spa for an hour's treatment, lay down in the luxurious room and almost fell asleep instantly. In all honesty, it was agony. I flinched when the therapist got to my calves and she said: "Jeepers your whole body is in knots, even your fingers!" That was yesterday. Standing on the line at...
Smashing Dirt in My Face: The Featherbed Trail Run
It's 6am, again… My face is plastered to the pillow. Another early start and of course it's drizzling outside. This morning is the third event in the Big5 – the Salomon Featherbed Trail Run organized by the legendary team at Magnetic South.   We headed to Cruise Café and boarded the ferry, waiting to take us over to the Western Head in Knysna. There are two routes on this run – the shorter...